Many years ago, Japanese football used to refer to itself as a "small shoe", but now, Japan is already Asia's No. 1 football power, as well as the nearest football in Asia. to catch up with the world level.
Maybe the story of Japanese football comparing itself as a "small shoe" every year is just humility, because in 1968, Japan had a bronze medal in the Mexican Olympic men's football content – an achievement beyond them. Korea was the only one who was re-established at the 2012 London Olympics.
However, many years ago, Japan was still inferior to some of the continent's leading football, such as Korea, Iran, Kuwait, Saudi Arabia, or even… Burma (today Myanmar).
It was not until 1992 that Japan won the Asian championship for the first time, compared with Korea's first Asian championship in 1956, Iran in 1968, or Saudi Arabia in 1984.
It was not until 1998 that Japan attended the first World Cup finals, still behind Korea, Iran and Saudi Arabia.
But the Japanese, after stepping to the top of continental football, they keep their form very steady. Since 1998, Japan has never been eliminated from the next World Cup finals. And today, almost one of Asia's spots for the World Cup finals will be named in Japan.
Among the continent's top football powers, including Japan, South Korea, Iran, Saudi Arabia and Australia, excluding Australia joining AFC from Oceania, Japan won the Asian Cup at the latest, but after Champion, they win the next many times.
After the 1960 Asian Cup, Korea never returned to the top of Asia, which is nearly 60 years, Korea has not tasted the taste of the championship. For Iran, the last time they won the championship was in 1976, which means the waiting time is shorter than South Korea, but also… 43 years.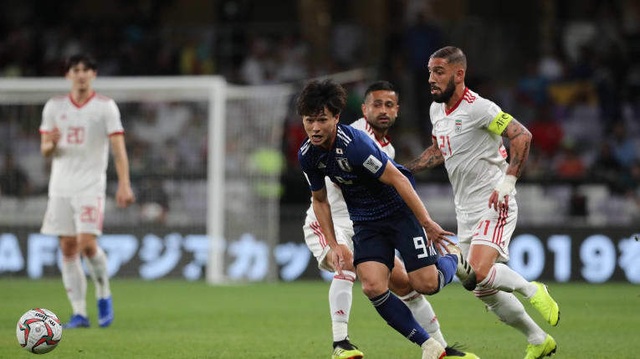 The two countries above also do not know when they will return to the top of Asian football, because in addition to competing with some emerging football, such as Saudi Arabia, Iraq, with the new football joining AFC. This is Australia, they are especially difficult to compete with Japan.
Although success in football is not only limited to football, but also depends on the qualities of athletes, on the development of science and technology, for example, the improvement of human stature. . But first, footballers must still be pioneers of change.
Forming soccer academies and training facilities with a large scale, rules and inheritance is also a scientific job. Organizing an attractive, attractive and competitive domestic tournament, pyramid-shaped development (more teams than above) are also a scientific job …
At the beginning, Japanese players were not appreciated in terms of quality, compared to Iranian players in particular and West Asian players in general, compared to Korean players, North Korea, but later they improved. Gradually improve. In the beginning, the Japanese domestic championship was also quite meager, but the later it developed in the right direction.
No football background is a small football forever, if there is a desire and a methodical roadmap to fulfill your desire. The success of Japanese football over the past few decades has been the driving force behind Japan, the driving force to move forward.